NEW THIS YEAR!
85 participants only. Separate registration is first come, first serve. All proceeds benefit the Live to Be charity by Jared Blake.

Join Jared Blake, Jared Weeks, Bigg Vinny, Ira Dean, John Freismuth, and several other celebrities for a competitive round of golf. All proceeds from this event will go towards the Live to Be foundation. The funds will benefit our local communities right here in the La Crosse Coulee region.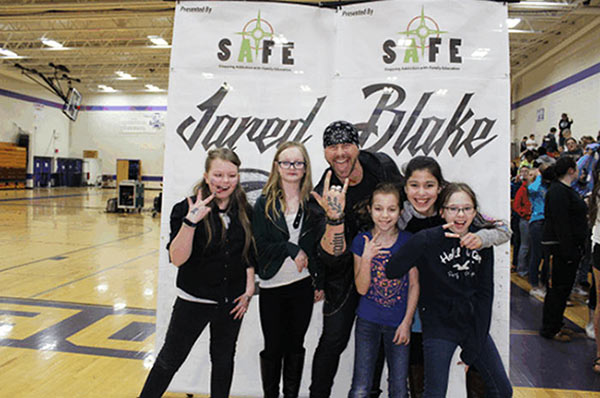 LIVE TO BE
With the help of country music singer Jared Blake, the Live To Be program was established with the goal to meet the growing needs of today's youth to find their unique path, free from the use of drugs or alcohol. Live To Be shares a positive focus with youth and encourages them to achieve the goals they created with a strong sense of accomplishment along the way. The program is directly affecting the lives of both children and parents. These appearances, public speaking, and live concerts promote a healthy, fun, cool, and self-respectful way to live.