If you would like to work in a clean, safety-conscious workplace, consider applying at Empire. Full-time job opportunities with benefits are available.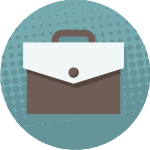 APPLY ONLINE
Fill out an application or upload your résumé easily. We'll then have HR contact you about possible employment.
IMMEDIATE OPENINGS
Inside Commercial Print Sales Representative, full-time
1st shift (8:00 AM - 4:30 PM, Monday - Friday)

Excellent communicator with superior people skills. Comfortable presenting products or services over the phone as well as dealing with complaints and objections. Will close sales deals over the phone and maintain good customer relationships. Need to meet set call quotas and sales targets. Requires 1 year minimum experience in telemarketing and/or sales. BA degree a plus.
Order Processor, full-time
1st shift (8:00 AM - 4:30 PM, Monday - Friday)

Receive and process customer purchase orders. This position gathers all information necessary for the accurate and timely processing of the order, schedules production and shipping dates, and acknowledges customer with updated information. Business math skills required as well as interpersonal communication and telephone skills.
Computer Production Artist, full-time
2nd shift (2:15 PM - 11:30 PM, Monday - Thursday, 12:30 PM - 4:30 PM Friday)

Skilled in Adobe Creative Suite (Mac environment) and creating complex prepress artwork from supplied customer files. Minimum associate's degree in graphic design and/or equivalent industry experience required.)
Value stream operators, full-time
2nd shift (2:25 PM - 12:30 AM, Monday - Thursday)
3rd shift (10:25 PM - 6:30 AM, Sunday - Thursday)

Works as a team member in a small and/or large print production cell. Can operate or willing to crosstrain to run all equipment needed to complete a job, including printing presses, laminators (and vacuum table), diecutter, and packing.
Doming Inspector/Operator, full-time
3rd shift (10:25 PM - 6:30 AM, Sunday - Thursday)

Skilled production. Will train right candidate. Position involves operation of doming equipment, i-cutters, die-cutters, splitters and laminators, plus inspection of final product before shipment.
Production Worker, part-time
1st shift (see below)
2nd shift (see below)

Flexible, consistent schedule Monday through Friday between hours of 6:30 AM - 10:30 PM, no more than 29 scheduled hours per week. No weekends. Part-time production workers assist manufacturing cells with sorting, inspecting, hand-finishing, and packing parts for final shipment. Minimum age: 16 years old.
APPLICANT REQUIREMENTS
Computer literate
Work well with others with minimum supervision
Work well under pressure to meet deadlines
Attention to detail
Read a ruler
Have and maintain a positive attitude
Lift up to 50 pounds
Have a high school diploma, GED, or equivalent work experience